Upgrading your commercial flooring? There are many things to consider before you finalize your decision. Of course, you want it to look great. It's important to have it maintain well over time. It's also important that you get the best deal possible – why have this choice cut into your bottom line?
While many people settle on broadloom carpeting throughout their commercial space, more are moving towards carpet tile because of its good looks and ease of use. Here are the top 5 reasons we think you're going to love this option.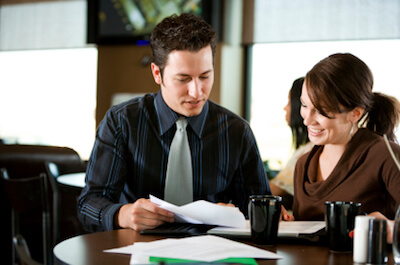 Easy Maintenance
What makes carpet tiles so versatile is they are easy to care for and easy to replace. Depending on the traffic in your commercial location, some carpets may need monthly deep cleaning. With broadloom carpet, stains can set in quickly if not treated immediately. With carpet tiles, it's never a problem. Just pick up the tile that's been impacted and replace it with a new one.
Easy Installation
To fully install carpeting throughout your commercial location takes time and exact measurements. Especially if you have specific shapes or challenges within your space. Carpet tiles are loaded up in boxes, meaning they are easier to transport no matter where your commercial space is. Carpet tiles are easier to cut into any size and shape and fit them into places that are much more difficult than with a full roll. It also makes it easier to replace – just keep an extra box or two, and you'll keep your space in top condition all the time.
Easily Customizable
Carpet tiles come in many different colors, patterns, styles, and themes. You can add them easily wherever you want them. And unlike broadloom carpet, you can piece together carpet to create the look and pattern you desire. You could create a checkerboard pattern, add stripes of different colors, or give your space a unique look to match any decor. There are so many different possibilities – you can let your imagination run wild.
Cost Effective
Carpet tile one of the longest lasting carpets you'll ever select. You don't have to purchase underlayment or padding with carpet tile because it has a backing already in place. It tends to last a lot longer than other carpet choices because you can replace individual sections on an as needed basis. In general, it is also easier to install.
Are carpet tiles in your future? Stop by and see the many possibilities available to you today.