Those commercials you see on television promising several rooms of carpet for one low price sound enticing, don't they? Yet you know there must be a catch.
There is.
Those commercials have a catchy ring to them. You want new flooring; they have a great deal. But when they show up at your home ready to complete the purchase, the fees start adding up. They push for upgrades. They discover special needs in your living space. And by the time you sign on the dotted line, you're wondering where the "deal" really was.
Don't be fooled by those special promotions. If you want new flooring, give yourself the advantage by learning all you can before you make a final decision. The best place to start is with a flooring estimate.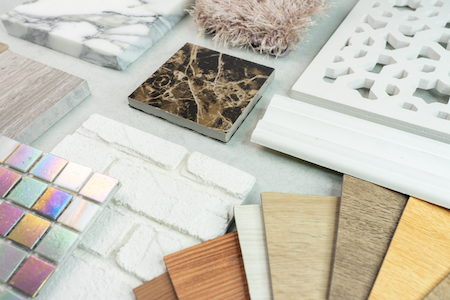 Understanding the flooring process
Flooring isn't something you upgrade in your home on a regular basis. If you choose wisely, it can last for years – decades – depending on the material. There are two parts to the selection process: selecting the flooring material, and having it installed.
But in between is the estimate process. It's important to ask the right questions to ensure you get the best flooring product for your money. While surprises can be a good thing, they never are when you discover you have to spend more money to get the flooring of your choice.
If you're in the market for new flooring, the best place to start is with a little education. Don't walk into a big box store and expect to find what you're looking for. Instead, take the time to visit several places. Consider this your flooring education session. Talk to the salesperson. Find out what they know about each flooring type you're considering. Get comfortable with the terms and technology.
Then ask yourself another question. Who do you trust? Very quickly, you'll start to discover some people sell flooring because it's in their job description – they have to work 40 hours somewhere. Others do it because they truly love the industry.
What questions should you ask as a part of the flooring estimate process?
Is this the right flooring for my lifestyle?
You love hardwood. You've dreamed of installing hardwood. But is it the right choice for you?
We've all made purchases we've regretted not long after we laid down our credit cards. While it's not such a big deal when you purchase new shoes or a blouse, it is when you're investing in new flooring.
Talk with the sales team and ask what your options are. If you have small kids and pets, an inquisitive salesperson may steer you away from hardwood and show you laminate or even resilient flooring made to look like hardwood. Their goal isn't to sell you any flooring, it's to discover what will work best on a daily basis inside your home. They will give you options, and let you make your final decision based on a thorough understanding of how each product performs.
Can I take home samples?
A reputable flooring dealer will always let you take home samples. Colors, styles, and patterns look great in pictures online, might even look great sitting on a showroom floor. But those lighting conditions don't match your own home. The only way to see if something looks good in your home is to bring it into your home.
Asking for a sample allows you to avoid making a big mistake. It's the only way you'll discover which sample is too gray, which has too much brown in it, or which is simply too dark. It's how you determine which blends well with your kitchen cabinets, and which one works well with your decor.
If you have trouble, that's where our expertise can come into play. Narrow it down as much as possible, then we can provide you with the benefits of each of your final selections.
Is there a cost for an estimate?
Don't assume flooring estimates are free. Not all flooring companies offer estimates for free. If you schedule a time for an estimator to come to your home and measure your rooms, the last thing you want is a surprise bill at the end of the meeting. Ask about costs every step of the way. Separate out what's included in a flooring company's service, and what you pay for along the way.
What are the hidden costs?
Don't think you'll be offending a salesperson by asking about hidden fees. They understand there are less-than-scrupulous companies within the flooring industry. If they do get angry at this question, isn't it nice you weeded them out of consideration before you laid down your credit card?
Depending on what type of flooring you're having installed, and what kind of flooring currently exists in your home, you could end up with a variety of fees above materials and labor. Delivery fees, costs for clean up, costs for moving furniture, padding, subfloor work – there are many different areas that might incur additional charges along the way.
When can my flooring choice be installed?
In most cases, you can't walk in, select flooring, and have it installed the next day. There are lead times for most of the products you'll choose from.
Take hardwood, for example. Depending on what choice you make, the hardwood might have to be ordered to ensure you receive the same product to install throughout your home. Hardwood also needs to acclimate to your home before installation. That means the product will be delivered and stored in your home for a series of days or even weeks before installation, to ensure it has adjusted to your home's environment before it is installed.
Ask "when can you start" at the very beginning to ensure your deadlines are met. If you have a specific time you want the work completed by, tell us. It's the best way to ensure we're all on the same page throughout the process.
What about warranties and guarantees? 
Different manufacturers have different warranties. Different companies offer different guarantees for the products they install. In most cases, you'll have two separate guarantees – one from the manufacturer of the product, another from the company that provides the installation. What happens if the flooring isn't correctly installed? What does it take to ensure manufacturers' guidelines are met throughout the process? Don't be afraid to dig a little to find out more about the final product being installed in your home.
No question is too dumb
The more questions you ask, the more you may think of. Don't stop until you're comfortable with your final purchase.
Flooring estimates are designed to help you feel sure about your final purchase. It's a way for you to get to know the flooring company you're choosing to work with. If you don't like an answer as a part of the estimate process, chances are you'll have problems somewhere else in the process.
How can we help you make the right flooring choice for your home?