Basements can be a beautiful addition to the home. They can also be the potential for disaster.
Basement flooring doesn't follow the normal rules. Even on the best of days, basement flooring has the potential of being impacted by moisture in the form of vapor due to its closeness to the ground. And at it's worst, you may step down into ankle-high water from flooding.
All of which can make installing flooring difficult at best.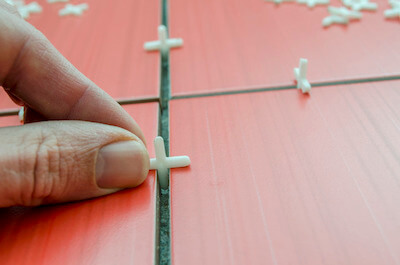 You want your space to look warm, comfortable and elegant. What should you choose?
Vinyl
Vinyl flooring is also known as resilient flooring. It ranks with concrete and ceramic tile as one of the best basement flooring choices. With sheet vinyl, you can create a nearly seamless, water-resistant surface, which is a good thing when potential water is involved. Vinyl tiles have multiple seams with invite water infiltration if water is left standing.
Luxury Vinyl Plank
Today's vinyl comes in all shapes, sizes, looks, and styles. While many homeowners would love to carry the look of hardwood down into the basement, it's not always the smartest choice. Problem solved with luxury vinyl planks. These wood-look planks offer the look of hardwood with the convenience and durability of vinyl. It also provides a thicker wear layer to include the wood look, which means a slightly warmer floor underfoot.
Wood-Look Porcelain Tile
Looking for another option but still keeping the wood-look? Try porcelain tile. It looks surprisingly like wood while carrying the ambiance of high quality stone. It's porcelain tile in long narrow planks, and the graphics can be quite realistic. Plus stone is waterproof, meaning it can handle anything the environment dishes out.
Tiles

Of all basement choices, tiles are at the top of the list. Tile can be installed directly on concrete slabs or attached to a subfloor. They can easily stand up to water while still creating a polished, finished look. Worried about a cold basement? Try radiant heating coils under the tile. Perfect for those cold, snowy nights.
Laminate

Laminate has changed quite a bit over the past few years, making it a stronger choice for basement flooring. Look for waterproof laminate which offers a stronger barrier to water damage. It offers a slightly warmer option over other choices, and has an easier do-it-yourself installation process.
Carpet
Carpet is often thought of as the worst choices for a basement. It all depends on your circumstances. With the exception of flooding, basements often have fewer humidity issues than standard bathrooms. If you prepare the subflooring well, carpets can make a good choice. It all depends on your home and the surrounding areas. It's also one of the least expensive options, meaning it's easier to change out in case of problems.