Planning on giving yourself a gift this holiday season? Want to update your home in 2018 with brand new flooring? We have a few ideas in mind.
It's that time of year where top home and fashion magazines make predictions on colors and styles for the coming year. And while we prefer to stick with things that have longevity and will offer you classic style for years, it is important to watch for updates to the flooring choices we like best.
And you'll love what the "latest and greatest" ideas are for your flooring needs are!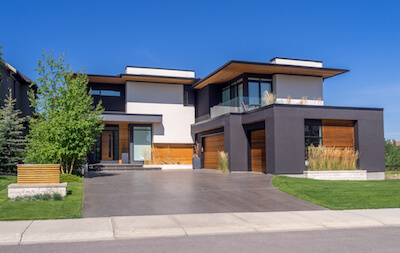 Eco-Friendly Flooring
In every industry, technology is shaking things up a bit. It's no different in the flooring industry. Using organic materials just makes sense, especially when they are as good looking as cork, marmoleum, or linoleum. If you're looking for a clean, minimalist option, any of these eco-friendly options are sure to please. And because of their gain in popularity, you'll find all new patterns and styles that don't remind you of a hospital or school corridor. The best part of it is you don't need to stick with one to have a perfect look. We've seen combinations work well together too. Try mixing marmoleum and cork for a modern day twist in your downtown condo. Or change the color and lighten a bedroom up with white cork flooring. Whatever you choose, you'll love the look and the ease.
Hardwood Flooring
Of course, hardwood flooring never goes out of style. But that doesn't mean it can't be updated along the way. Planks are getting wider, and we're seeing spaces that blend rustic and contemporary elements into the final design. As well as wider planks, we are also seeing planks with different widths to give a less uniform look. Again, this offers you options without having to find actual reclaimed hardwood planks. And the best thing is with this new look is you can find any color and pattern you choose, giving you the ability to create any ambiance you desire.
Vibrant Rugs
One of the best new trends is something that's more flexible, more changeable. You'll find lots of opportunities to showcase strong design elements throughout your home with a vibrant color and pattern palette available for you to choose from. Key color trends for 2018 are bright, yellow, lime green, cherry tomato red, sky blue, bright purple, and fuchsia. You'll find many different rugs available to showcase your wild side in any one of these colors. It's not just about the color, texture plays an important part as well. It'll be easier than ever to give your home a personal touch