When you think about home renovation, chances are the flooring is one of the last things you consider. If you are in the process of giving your home office a makeover, it's more exciting to look for the right desk, select paint colors for the walls, and purchase new accessories than it is to choose a flooring. Yet your flooring is vitally important to your surroundings. You walk on them every day, place furniture on them, even subject them to different kinds of spills than what you'd find throughout the rest of your home.
It may be a part of your home, but it is important to consider finding the best flooring to match your needs.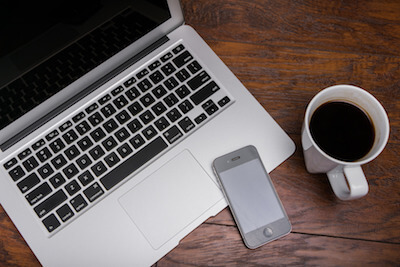 Hardwood
This continues to be a favorite for both home and office environments. Why? Because it's durable. While your home office may contain nothing more than a desk, a chair, and a filing system, those can be tough on your floors. If you move in a wheeled office chair, it can leave marks or even crack, rip or tear some flooring materials. Not so with hardwood. They will look great and last a long time too.
Ceramic or Other Tile
Tiling is also another choice that is perfect for the home office. They wear extremely well and are durable and easy to maintain. What's more, if you want your room heated efficiently, consider placing radiant heating underneath your tiles. Because tiles come in all kind of materials, styles, sizes, shapes, and colors, your potential is unlimited in creating the perfect look for your home office. And if a tile happens to crack, it's easy to replace. Just be sure you keep a few extra tiles on hand for the just in case.
Bamboo
Bamboo is a great choice depending on the dynamics of your home office. If you have wheeled office chairs, understand that they can mar, dent, and even tear the bamboo. If this is the case, using a clear chair mat can help preserve the bamboo. If most of the wear comes from walking and sitting, bamboo can be an attractive alternative, and is green and eco-friendly too.
Engineered Hardwood 
Engineered hardwood is another excellent choice for the home office. Engineered hardwood is durable, and is easy to take care of because it's sealed. What makes engineered hardwood so attractive is its composed of entirely real wood but is layered with a top layer that can be virtually any color or style. Yes, it can create the look of exotic hardwood. Yes, it can create the look of marble or stone. The possibilities are endless. And because many engineered hardwood systems are click and place, by saving a few extra pieces you can easily replace it if necessary in the future.
What is your favorite flooring for your home office remodel?