Whether you're installing a new floor in your rec center, or placing a new floor in your gym at home, selecting the best flooring will ensure longevity and easy maintenance for many years to come.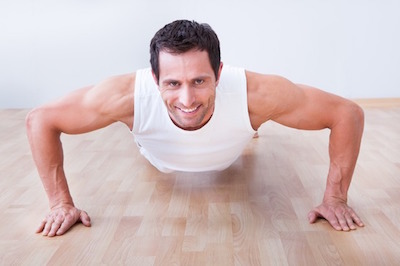 And while you may not have considered what flooring is under your feet as you race down the court with a basketball in hand, or dance to in your latest Zumba class, chances are it's maple. Maple is used so widely in the industry that the Maple Flooring Manufacturers Association even defines standards for sports floor installation and maintenance.
So what makes maple hardwood the best choice of flooring?
It Starts With The Hardness Rating
Maple is dense. It also has a higher Janka rating when compared with other common woods. The Janka hardness test was designed to rate the relative hardness of wood – on a scale of 0 to 4000. The test involves measuring the force required to embed a .444" steel ball into the wood to half its diameter. The higher the number, the more it can withstand. Maple's Janka rating is 1450, considerably higher than ratings for other domestic species, including pine, walnut, and oak.
It Has High Shock Resistance
Maple is also the wood of choice thanks to its high response in bouncing back from foot traffic, thus reducing potential fatigue and injury on an athlete's joints. Its shock resistance contributes to the bounce of the ball, which is important when installing a hardwood floor for multipurposes. It's high shock resistance makes it better to sustain heavy wear. You'll find bowling alleys use maple wood and pins, providing bounce as it continually receives pressure from play. And maple provides stability over time, which means the wood is less responsive to changes in the environment, meaning it won't contract and expand with changes.
Appearance
Maple has a light, bright wood look. It's grain texture is smooth, which means it's perfect for staining and painting. And because maple trees are extremely common in the US, it's a sustainable product that can be easily grown and harvested again and again.
Installing a home gym, or looking at replacing your commercial flooring for something new? Maple can be the perfect choice for you. Give us a call today and find out how to incorporate maple hardwoods into your construction plans; you'll be happy with the results.