Love your hardwood flooring, but want something more?
Maybe it's time to consider exotic hardwood instead.
There are many options to choose from, and they each have their own advantages.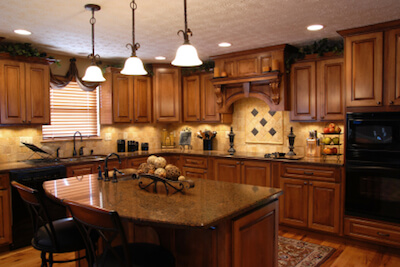 Before you make your final decision, however, it's equally important to be aware of their drawbacks. It can impact whether you love or hate your new flooring choice.
Benefits
The biggest benefit is the look itself. Exotic hardwood often has unique grain patterns that you simply can't get from any other type of flooring. You'll find colors are richer, typically in deep browns, rich reds, and light blondes that are the perfect accent to your home's decor.
What's more, most exotic hardwoods are extremely hard and durable. Which means they can handle all of the abuse your family can dish out. They are perfect for high traffic areas of your home, and will stand up well in a variety of conditions. Teak, Brazilian Cherry, and Acacia flooring are all great examples of durable exotics. You'll find they have the ability to last for generations, and stand up to moisture, humidity, and general wear and tear.
Drawbacks
Probably the biggest drawback is the price. Because they are exotic, they are harder to get, and as a result are at the upper levels of pricing. In addition, some homeowners have found the rich colors, patterns, and textures to be a distraction once they are installed. These flooring choices aren't boring or easily ignored. They are meant to be the focal point of your room. Because you'll find distinctive graining, the flooring will "pop" rather than provide subtle, relaxed ambiance throughout the room.
Many exotic hardwoods are sustainably harvested. Some are not. Be sure you know where your flooring comes from, and ensure it is sustainably sourced. Labeling should show that it meets the standards for sustainable forestry practices and is safe for the environment. If you have any questions, we can assist you in making the right choice for your home.
Also be aware that some exotic hardwoods require more maintenance than standard hardwood flooring. Teak will lose its sheen every two to three years and must be regularly oiled if you want to retain its shine. Brazilian walnut must be regularly swept and mopped because every crumb and bits of dirt will stand out.
What flooring choice is right for your home?