Mosaic is a decorative art form in which images are created by assembling small pieces of tile, glass or other stone material together. Its used both for decoration and for interior design. When used in large quantities within the home, for places like flooring, bathrooms, or as backsplashes in your kitchen, they are often laid out and placed on sheets to make the placing process easier.
Using mosaic tiles can provide visual pop and flair to any room in the home. It can also provide character in tiny places where adding great detail or lots of color simply can't happen.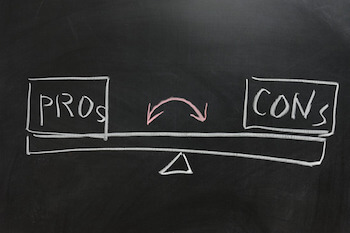 Working with Mosaic Tiles
When working with mosaic tiles, you'll find them in a variety of colors and patterns, and made from a variety of materials. Natural stones are commonplace: quartz, marble, granite, travertine, slate, all can be used to bring out the natural colors for your home décor. And a more common trend in many homes throughout the Front Range is using glass mosaic tiles. In some cases they create their own patterns, and in some cases they are being combined with natural stone to create uniqueness.
When blending mosaic tile of different materials, you will provide better depth and will have a more dramatic flair. For instance, one popular trend is to combine crystal glass and travertine stones together to form a detailed centerpoint within the room – the backsplash in the kitchen for instance.
Glass & Natural Stone Tiles
Glass tiles or a mix of glass and natural stone can be used in a variety of patterns. By using glass, you are introducing a lightness into the room due to glasses natural ability to be luminescent and light reflecting. Glass is also non-porous, which means its resistant to stains, mold and mildew, and will be easily wiped up and cleaned from grease and grime. And in the case of soap scum in the bathroom, a simple solution of vinegar and water will leave them clean and shining in minutes.
How To Install Mosaic Tiles
Installing mosaic tiles is a bit different than larger tiles. Because of their size, its easier to install mosaic tiles that have been pre-attached to mesh sheets, which can then be cut to size to be worked around angles and fixtures. Because small tiles tend to be more fragile than other tiles, they will crack and break easier, and must be handled with a little more care. However, it is also easier to replace a broken tile and replace it with a spare.
Pro Tips – Glass Tile – Paint the back wall
Because glass tile is translucent, you will be able to see the wall and the adhesive behind it. Which means extra care should be used to start with a clean wall painted in a comparable color, and application of adhesive should be clean and smooth. Be sure there are no air bubbles or uneven patches that might show through.
Also keep in mind that glass in naturally slippery when wet. If using in the bathroom or in an area that will get wet or face humid conditions, it is important to treat the surface with a non-slip sealer.
Regardless of which tile you select for your finished project, by combining mosaics with your room décor, you'll surely find a style you will love for years to come. One that will wear well and look great, matching your tastes perfectly.
---
About Pro Flooring Brokers
We are a one stop shop for all of your flooring and installation needs. Located in Denver, CO, we have been family owned and operated for over 30 years! Our passion is your project.
Have a Flooring Project in the Denver Area?
Commercial and residential customers love our huge selection of carpet, hardwood, porcelain tile, natural stone, luxury vinyl tile/planks, laminate flooring, and sheet vinyl flooring. Check out our products to learn more. Visit our showroom, meet our team, and let's start your flooring project together. We offer:
Complimentary on-site measuring
Flooring estimates based on floor plans or blueprints
Installations performed by trained and qualified installers
Full one-year guarantee on all workmanship (in addition to manufacturer's warranty)
Flooring and installation are made easy with the PRO! Flooring Brokers. Contact us, visit our showroom, or call today at 303.788.0113. We look forward to helping you.