Some home maintenance items take on more expense than others. When it comes to your flooring, it can be one of the most expensive projects you take on.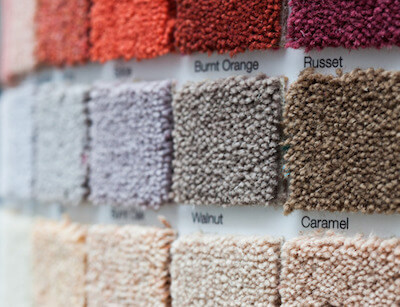 The life span of carpet is anywhere from ten to twenty years, depending on the style and maintenance schedule. And while regular vacuuming, cleaning, and the occasional repair can extend the life, there are a few factors to keep in mind when debating whether it's time to repair or replace.
Start with the life span
How old is your carpet? If your carpet has little life left, repairing it could be a waste of money. A ten year old carpet in a high traffic area, for instance, can actually cause more damage if you attempt to stretch it. Truly look at the condition of your carpet, and use how old it is to judge how much life is left. If replacing is in the near future, maintain it as best you can without investing in a lot of repair work now.
Appearance
Is your carpeting showing its age? Is the appearance anything but picturesque? In many cases you can assess possibilities by knowing your carpet. Will a thorough cleaning help remove stains and make it attractive once again? Is it threadbare and worn? Is it fixable? Is there age left in your carpeting? If there are possibilities, then simple repairs may be just the thing.
Future wear
How much abuse does your carpeting take daily? Do you have kids and pets that constantly use it? Will situations change in the near future? In some cases it may be better to wait until the heaviest of abusers change their patterns and give your carpeting more opportunity for looking good. If you're adult children will be moving out into their new home soon, that may be a reason to wait, and a reason to celebrate with new carpeting once your home is your own once again.
Cost
If your budget allows for new carpeting, it may be just the thing to provide your home with a new look and feel. Carpeting is a great way to create a fresh, new look. Change up the look with a new style or color. It's one of the easiest ways to remodel your home and give your décor a boost.
Longevity
Are you planning a move soon? Choose repair or replace according to the saleability of your home. New homeowners love to move into turnkey places where everything is up to date and requires little maintenance to move in and start living. If they know they have to replace carpeting, it decreases the value of your home. New carpet can not only add value, it can be the selling point that makes them say yes to your home over a similar one down the street.
Whether you install it yourself, or hire a professional to replace it for you, stop by to see the latest carpeting options. You'll love the looks.