proflooring-admin
January 5, 2017
Thinking of redoing the floors in your commercial location? It might be time to give carpeting another look.
Whether choosing broadloom or carpet tile, carpet is one of the easiest ways to customize your businesses look and feel. You can choose from thousands of carpet styles and colors to create a work environment that reflects your company's culture. You can use calming colors in and educational setting or clean design for healing in medical practices. The possibilities are truly endless.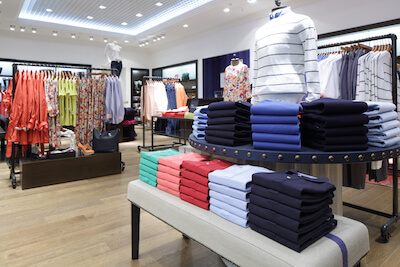 Reduces Noise
One of the biggest benefits of using carpeting is noise reduction. Many commercial locations today have open area systems where phone conversations and frequent employee communication can be distracting. Carpet helps increase employee production by absorbing the sounds from all around. Adding the appropriate padding beneath the carpet can reduce noise even further. Carpet also acts as a sound barrier between floors, blocking sound transmission between spaces. It can also help in stairways to help mask the sound of constant foot traffic.
Avoid Slips and Cushion Falls
Carpet is ideal for adding cushion to the areas we walk on, reducing slip and falls and minimizing impact should they occur. Carpeting provides an added level of safety for everyone. It's particularly important in areas where young children play or where elderly visit on a frequent basis, such as in medical facilities or nursing homes.
Provide Comfort
Carpet provides thermal resistance, which can be added benefit in cold climates. It retains heat and provides energy conservation during the coldest months. Carpet creates a comfortable environment in which to work, and gives the space a warmer feeling overall.
Low VOC
Many of today's top carpeting choices have the lowest VOC emitters of common flooring choices. They often require fewer cleaning chemicals than other flooring choices, meaning fewer introductions of harsh chemicals into your work environment. In addition, carpet can help improve indoor air quality by trapping allergens and other particles so they can be vacuumed away.
Is carpeting a good choice for your commercial location?