In some industries, you'll find standardized ratings that can help you compare and contrast products from manufacturer to manufacturer.
Not so with the carpet industry. Some companies may generate their own internal carpet ratings to distinguish between the different carpets in their lines, or to show how they compare to different companies in the marketplace.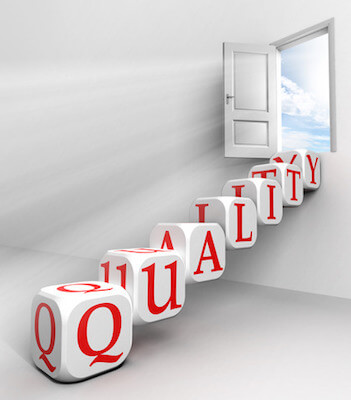 While it may give you a starting point, keep in mind that they are subjective at best.
Asking questions is your best line of defense. Here are a few things to keep in mind.
Carpet Pad
Carpet padding is one of the most critical components to installing new carpet. A carpet pad has the ability to create a long life, or reduce it significantly. Which means paying attention to what's underneath your carpet is vitally important. Carpet padding has a couple of statistical measures that will tell you how well it will perform. The key is in the density. A thinner, denser carpet cushion will absorb foot traffic, which ultimately will prevent the carpet fibers from detaching from the cushion. Select the best padding you can afford to ensure the longevity of your carpet choice.
Carpet padding may also have different insulation values. This is important if you are laying carpet over not so traditional materials, such as over a concrete slab. Fiberboard insulation is made from recycled newspaper, which can provide an insulation value of 3.0 or greater. This will ensure your room stays warmer, as well as giving the longest life possible to your carpet.
Carpet Fibers
Carpeting is made from a variety of different materials. An Olefin or polyester carpet fiber is strong and will hold up in high traffic conditions, but it's also more difficult to clean and can show dirt easier than other alternatives. Wool or acrylic fiber are softer, plusher in feel, but are also more easily worn down. They are often better in lighter traffic areas, such as the bedrooms.
Carpet Warranties
While warranties are important to help you avoid future problems, it's important to realize that some carpet damage may void the warranty. Warranties are also often just an indicator or a carpet's characteristics. It can give you a general idea of the overall performance of your carpet. For most homeowners, they replace the carpeting long before the warranty wears out, due to normal lifestyle situations, kids, pets, and general wear and tear.
The best place to start with carpet selection is to stop by and see what your options are. With just a little education, we can lead you to the perfect carpeting choice for your home.