You were dazzled with your laminate floors when you first had them installed. You loved the wood look, loved the patterns and design. You were also excited about it being more durable, easier to clean up.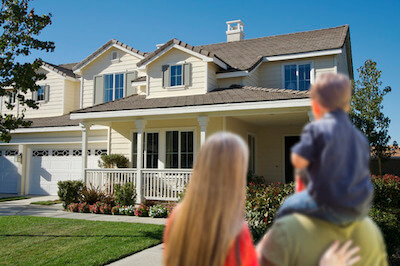 And then there's longevity; you thought your laminates would be the perfect home addition for years to come.
Now, though, you find yourself tired of the look. Your room is louder than you like. You miss the comfy feeling of carpeting underfoot.
The good news is carpeting is still as popular as ever. And with today's technology, is more durable and stain resistant than ever. Making it the perfect replacement for the laminates that might have lost their luster.
According to the World Floor Covering Association, fifty to fifty-five percent of all flooring sold each year is carpeting. Why?
Lots of Choices
When it comes to selecting a carpet for you home, you'll have an almost unlimited supply to choose from. If you have a pattern, a look, a color or a need in mind, chances are it can be met perfectly with carpet.
Hardworking Fibers
People often associate the most resilient carpeting with a scratch, stiff surface. Not so anymore. Manufacturers use technology that combines synthetic molecules tightly together, so the fibers are smaller in diameter. This means more softness per square inch of carpeting.
That also means it's more crush and stain resistant. And because today's carpets can be made with few chemicals that are more earth-friendly by nature, you'll also be installing a carpet that's better for your health. That's a big plus for families with sensitivity to chemicals, or parents who may be worried about what their kids are playing on.
Competitive Costs
Many homeowners choose laminate because of its low cost. Carpeting can come in around the same price points. And because you'll find warranties and lifespans can equal that of laminate, it makes sense to keep carpeting at the top of your potential list.
Should you trade in your laminates for carpeting? It's always a personal choice. Laminates will always be a great option when you choose to bring in the look of wood or tile to a room for less than the real thing. It's easy to install, and a durable option for any home. But carpeting has its benefits too, especially in rooms where comfort and warmth is a part of your life.
Stop by today to see the differences. And learn which is the right choice for you.