proflooring-admin
March 7, 2015
Looking for a unique look all your own? If so, it may be time to consider wide plank wood flooring. Wide plank wood is becoming a popular choice for homeowners looking to add a special touch to their homes.  It comes in a variety of colors, styles and finishes. And like traditional wood, it can be a durable addition that will give you warmth and style for years to come.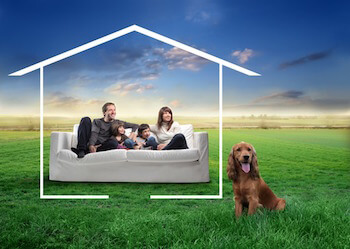 Like traditional woods, wide plank flooring comes in many colors. The wide planks can be finished to produce a light, dark, or somewhere in between.
You can also choose to have the planks pre-finished off site, making the installation process as easy as laying the wood into place. Or choose site-finished wood, which gives you a high level of control over the finished look. This is a great choice if you are looking to preserve rustic textures or add qualities to the wood that are uniquely your own.
Wide plank wood can also be purchased as solid wood or engineered wood. Engineered wood uses a thinner, wear layer of wood attached to a hardwood plywood base that adds lateral stability. Why engineered wood over solid? If you have exreme climate conditions – high moisture, humidity, or temperature variations – engineered flooring can provide you with more long term durability. Engineered wood is also a great choice if you prefer to lay the wood over radiant heating.
What makes wide plank flooring different from traditional wood floors is both the size of the planks and the texture.
Traditional wood flooring typically utilizes boards 2 to 3 inches in width. Wide planks start at 5 inches in width and go up from there.
Textures can vary greatly. If you want something unique, just ask. With the options available today, its easy to find the look you are trying to create. Some of the options we've installed include:
Wire brushing – the floor is brushed with a hard wire brush to scrape the wood surface, giving it an uneven grainy appearance
Beveled edge – the edges are tapered to give a dimensional effect between each board
Character marks – the same wood that may be discarded for traditional flooring can be used to provide unique patterns. Knotholes, character marks, even blemishes can all add uniqueness and beauty in a non-traditional way.
With so many options available to you, the best way to start the process of choosing the right look is to stop by and discover your options. The perfect flooring is waiting for you; we're happy to show you your options.