If you've started researching to upgrade the carpeting in your home, you may be thoroughly confused by the sheer number of terms and styles and types within the industry. While we can't answer every question within one post (that would be a very long post!), we can help you navigate the difference between cut pile and textured carpet.
When people in the industry talk about carpet type or carpet texture, what they are actually referring to is the way the fiber is attached to the back of the carpet. When they refer to textured carpet, in fact, what they are describing is a carpet that has a cut pile.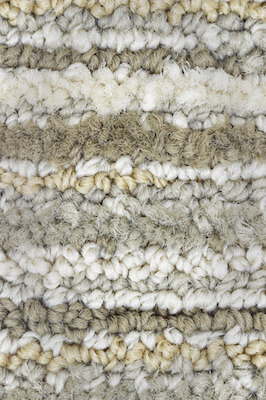 A cut pile is a carpet where the fiber is attached to the backing in loop fashion, then is cut creating a tufted surface.
So that means cut and textured are the same thing, right? Well … not exactly.
There are several different types of cut pile carpeting, varying in length and treatment of the fiber. True textured cut pile has fibers with uneven lengths. This gives it a fuller, more textured surface area. Cut pile can include other carpets including plush, frieze, shag or Saxony.
However, different carpet manufacturers might refer to their carpets in different ways. Some with use the terms "textured" or "cut pile" when all of them are more or less the same thing.
Textured carpets are one of the most popular choices for the home. This is because of the way they are made. The cut pile process combines uneven and twisted fibers, making them both extremely hard wearing and less likely to show dirt and tracks. There they are perfect for the areas of the home with high traffic, or in areas where kids and pets play.
Of course, the other element that will dictate the durability of your carpet is how dirt or stain resistant it will be, and that depends on the fiber. Certain fibers have more wear resistance than others.
Whether you opt for wool or from nylon or polyester will depend on your budget and what you are looking for in a carpet. But regardless of the fiber type, because of the nature of the uneven pile, textured carpets are considered to be one of the most durable in the business.
Even though textured carpets are in general more durable, there are a few things you can do to ensure you maximize their lifespan.
Select carpet with a built-in stain resistant finish. Many brands specialize in finishes for pet owners; be conscious of your lifestyle and what suits you best.
Attack stains as soon as they happen for best results. Have a handy cleaning kit ready at all times.
Use rugs and doormats to help keep the outside out, and make your inside cleaner.
Ensure the details of the warranty before you install and follow manufacturer's guidance at all times. Have a question? We can help.