If there's anyone you can trust to fully understand the longevity of a product, it's with someone who works with it every day.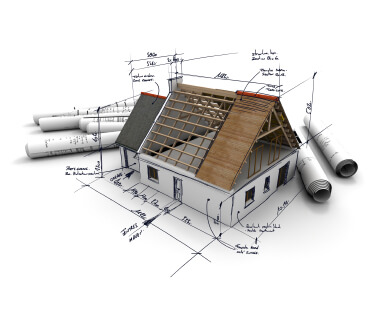 That's why we pay special attention to what builders and contractors order and rely on when installing in homes and commercial properties throughout the Rocky Mountain region. Because builders know what works, and more importantly, what doesn't. When they give their opinions, you can bet they've seen the best and worst of everything out there.
Good looking flooring can enhance the value of your home, or could even attract more customers to your commercial location. The right floors can be the best dollars you'll ever spend, if you know what to look for.
Ceramic Tile
If your floor is subjected to moisture or water, there is no better alternative than selecting ceramic tile. It can be used indoors and out, on floors, walls or countertops. Tiles with high gloss finishes tend to scratch easier than others. If you choose an unglazed finish, it's a great alternative for high traffic flooring areas, including outdoor locations where standing water may occur. Ceramic tiles made from porcelain allow color to spill through the tile body, and are the best at hiding scratch damage. The biggest drawback with ceramic tile is the grout lines can be difficult to clean, and if you don't invest in high quality tiles, they can chip easier than their higher quality counterparts.
Hardwood Flooring
Hardwood flooring will never go out of style. It presents a combination of beauty and durability that is hard to find in any other material. You can choose from a variety of hardwoods to give a unique style: Maple, Oak, Beech, Cherry, Pine, Birch and more. It's a long lasting product that offers wear resistance and offers the possibility of refinishing when necessary. Be aware that certain types of hardwood flooring can darken with age, and in some conditions can shrink or expand, causing gaps in the floor.
Eco-Friendly Options
Builders often love installing eco-friendly options that offer easy maintenance as well as a beautiful look. Cork flooring is a great choice for areas that demand comfort in both walking and standing. Another addition to the marketplace is bamboo, which is durable, elegant and comes in a variety of colors. It provides a strong surface that resembles hardwood in both looks and easy maintenance.
Redesigning the rooms in your home or commercial location? What is the right flooring choice for you?