They make it look so easy, don't they?
Slap a few boards together with a few staples and – voila – your floor is installed. Yet the process is much more complicated than all of that. And in certain climates and conditions, it can add an extra layer of difficulty.
Your flooring will be intact for years. It will take a lot of abuse from traffic and the elements of day to day living. It can look great through most of its life, or quickly take on a disheveled look and feel.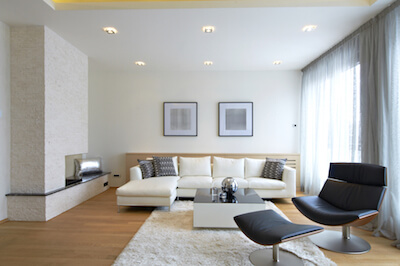 Fixing mistakes is not easy if you make a mistake
Unlike painting a wall, fixing a board that warps or doesn't fit quite right is much more difficult. Not only will you have to have the proper wood, the proper cut, and the proper stain, you'll also have to ensure there isn't more to the problem. If you make a mistake, it can be timely and costly as you replace anything from one single board to the entire room.
Special tools to ensure proper installation
It takes a lot more than a hammer and nails to do the job properly. You'll need a variety of power and hand tools throughout the installation process. We use:
Saws of all types: circular, table, jig, miter
Glue adhesives
Leveling tools
Air compressors
Nail guns
Staplers
Sanders
Buffers
Adhesive removers
Depending on the installation process, you may also need things like a hygrometer to test for moisture levels, as well as subfloor and underlayment tools and products to ensure proper working conditions.
Extra knowledge for the "just in case"
Every job is different. And when you have experience working with flooring, you learn quickly how to deal with things as they arise. As a DIYer, you'll be working from scratch without having any prior knowledge of the special occurrences you may run across. Which means you may start making mistakes right from the start.
You need to know:
How to center a room
How much space should be left for gaps
How you transition from room to room
How to wrap around closets, fireplaces, staircases, etc
How to deal with problems that arise from the working conditions
The safest bet is to hire a professional to ensure the job is done the right way the first time.